On-Site Amenities
Kayaking & Canoeing
Horseback Riding
Guided Fishing Trips
(Get picked up from the Kent's Harbor Docks!)
Trout Fishing at the Tailwater
Hiking
Biking
Casinos
Golf
Beaches/Camping
Mounds S.R.A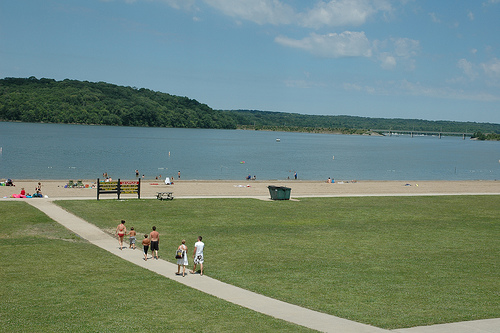 Beach House: 1-765-647-6121
Campground: 1-765-647-0370
Quakertown S.R.A.
Beach House: 1-765-458-5019
Campground: 1-765-458-5041
Whitewater State Park
Park Office: 1-765-458-5565
Beach House: 1-765-458-5542
Campground: 1-765-458-7670
Oxford, OH
Miami University Recreation Center
– Indoor Pool, Climbing Wall, Exercise Facilities
1-513-529-4REC
Liberty, IN
Treaty Line Pioneer Village
Restaurants
Brookville, IN
Bowling
Metamora, IN
Historic Town w/ Train and Canal
Shopping
Scenic
Whitewater Valley Scenic Byway
– Nearly 80 miles crossing through a number of
scenic Indiana counties. Along the route, you'll
find some of the state's most authentic canal
features as well as Brookville Lake and the
Whitewater River.
Whitewater Valley Railroad
– Operating railroad museum connecting Metamora
and Connersville, IN.