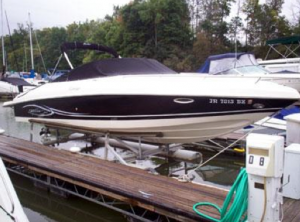 Boat Hoists (Lifts)
Models can be purchased or rented with a slip. Hoists are easy to operate and popular by helping keep the hull clean. Our floating boat hoists lift your boat out of the water and are available in many sizes, including models for pontoon boats.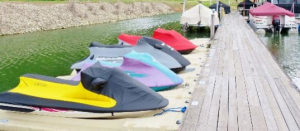 Jet Ski Spaces & Lifts
Space is available for individual personal watercraft and drive-on lifts can be purchased or rented to keep jet skis clean and secure.
Covered Slips
Covered boat slips are available in two (2) options. These covered slips cover your individual boat slip. Covered slips are available both with and without boat hoists.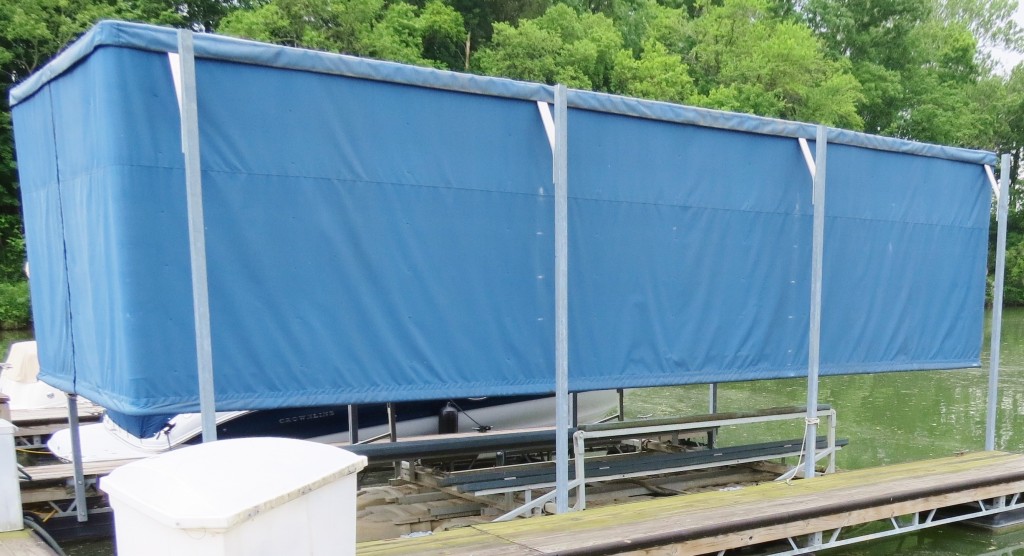 Boat Houses
This is also known as a "Touchless Cover." This is truly an individual boat house. When you arrive at your boat slip, you literally press a button and all four (4) sides of the Boat House rise up to the level of the roof. You can leave the sides up as long as you like, but when you are ready to close up the boat, press a button and the sides of the house will descend. With a Boat House, deciding whether to put your mooring cover on or off becomes optional.